Our Fires Still Burn Event
Our Fires Still Burn: The Native American Experience is an independent documentary produced and directed by Audrey Geyer. It details the hardships, history, and misconceptions of the Native American people. This flyer showcased a screening of the documentary on Kent State Campus which was followed by a questionnaire with Audrey.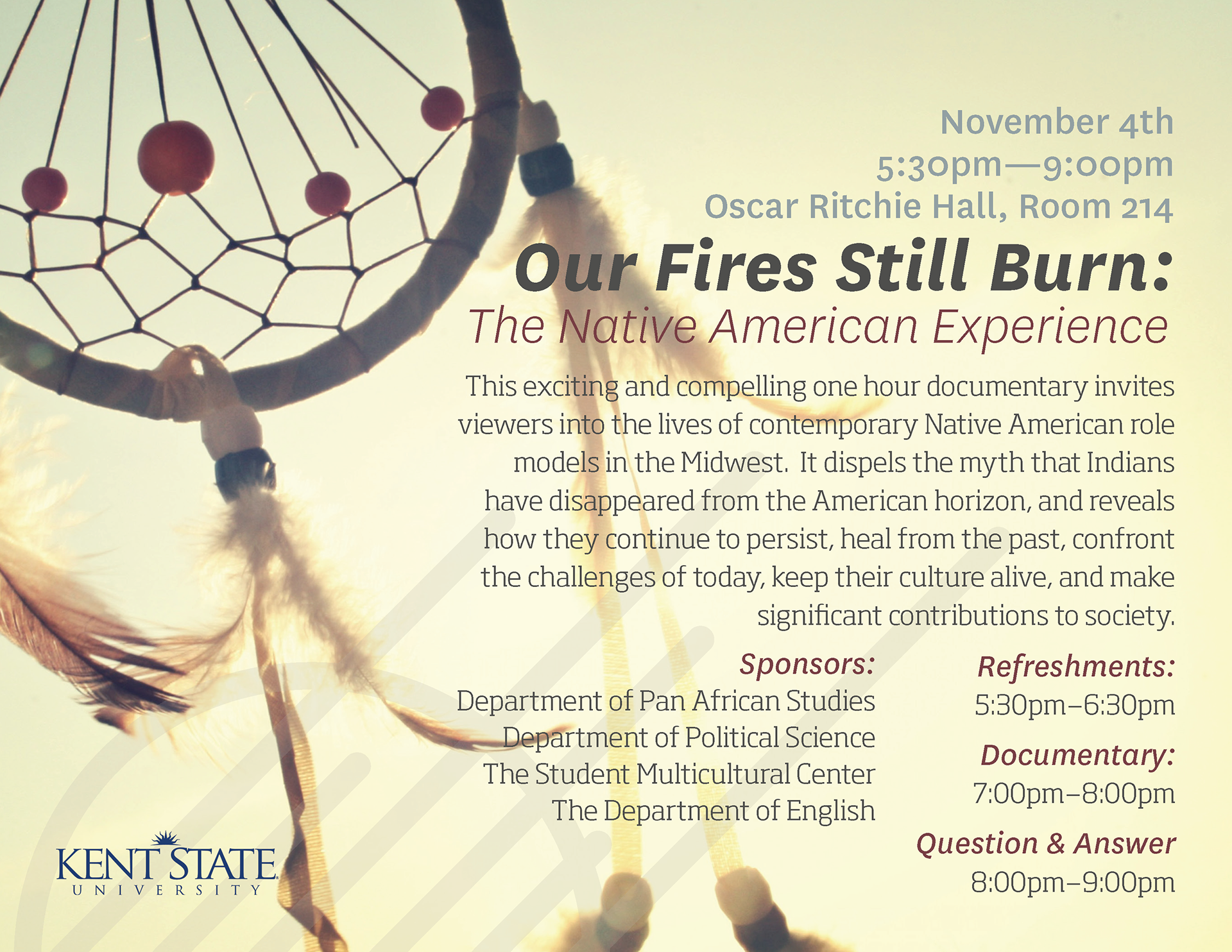 Kent State's TRIO Upward Bound program is dedicated to guiding and motivating low-income, first generation pre-college students in targeted school districts. 850,000 students of disadvantaged backgrounds are served by providing academic tutoring, personal counseling, mentoring and financial guidance. These rack cards were handed out to high school students in school districts in northern Ohio.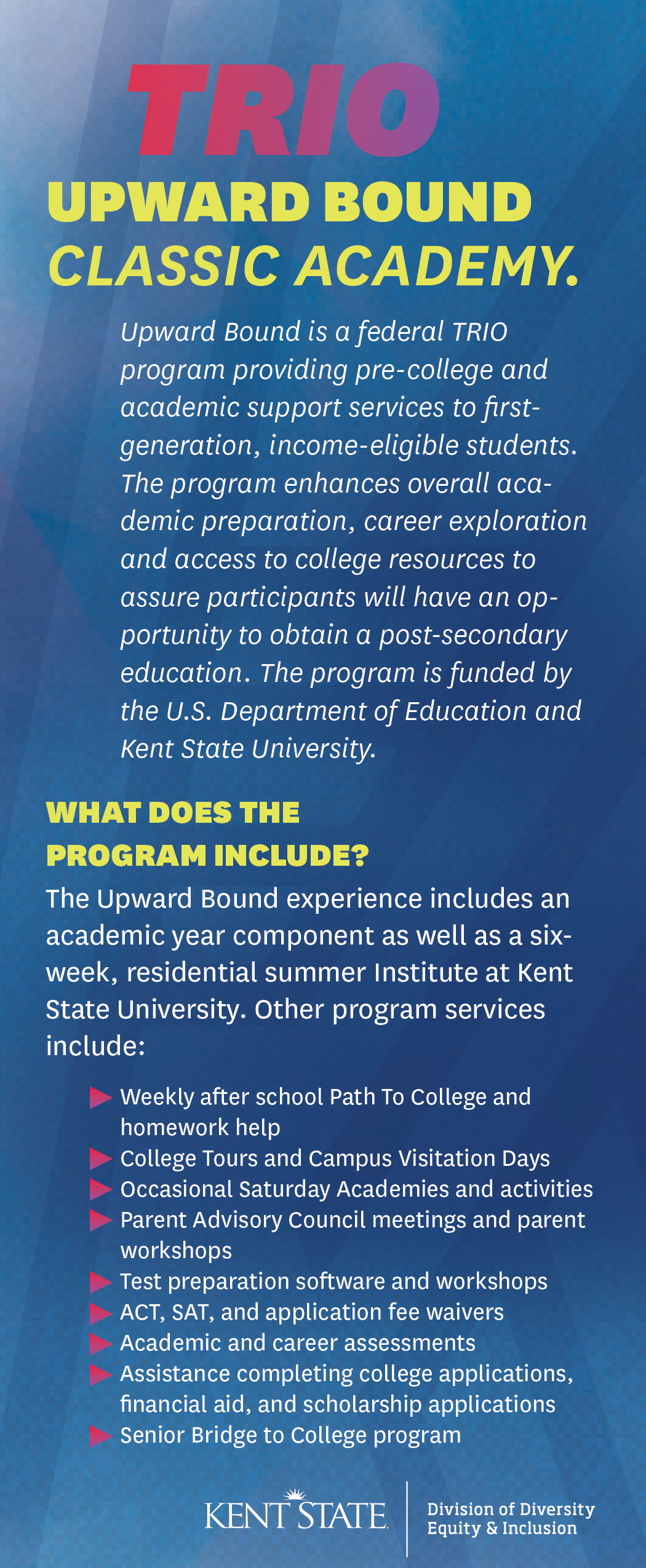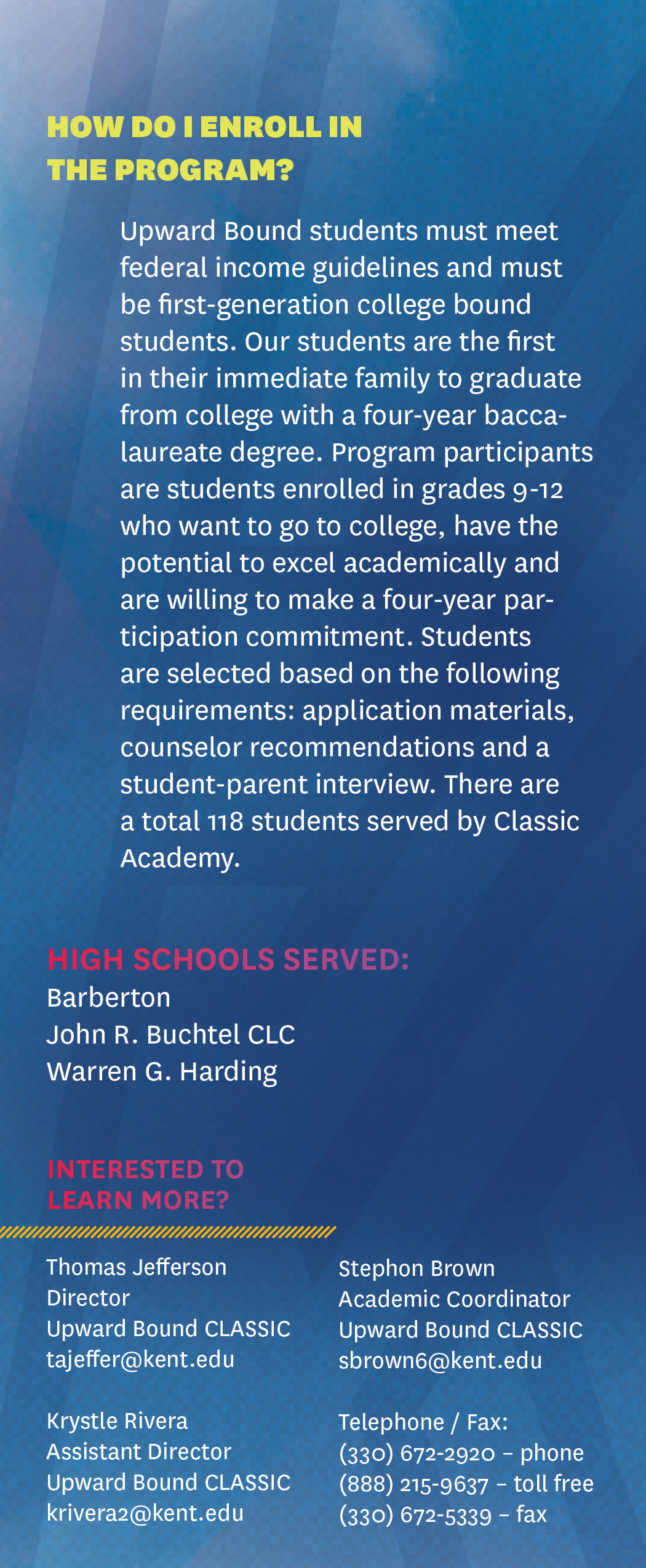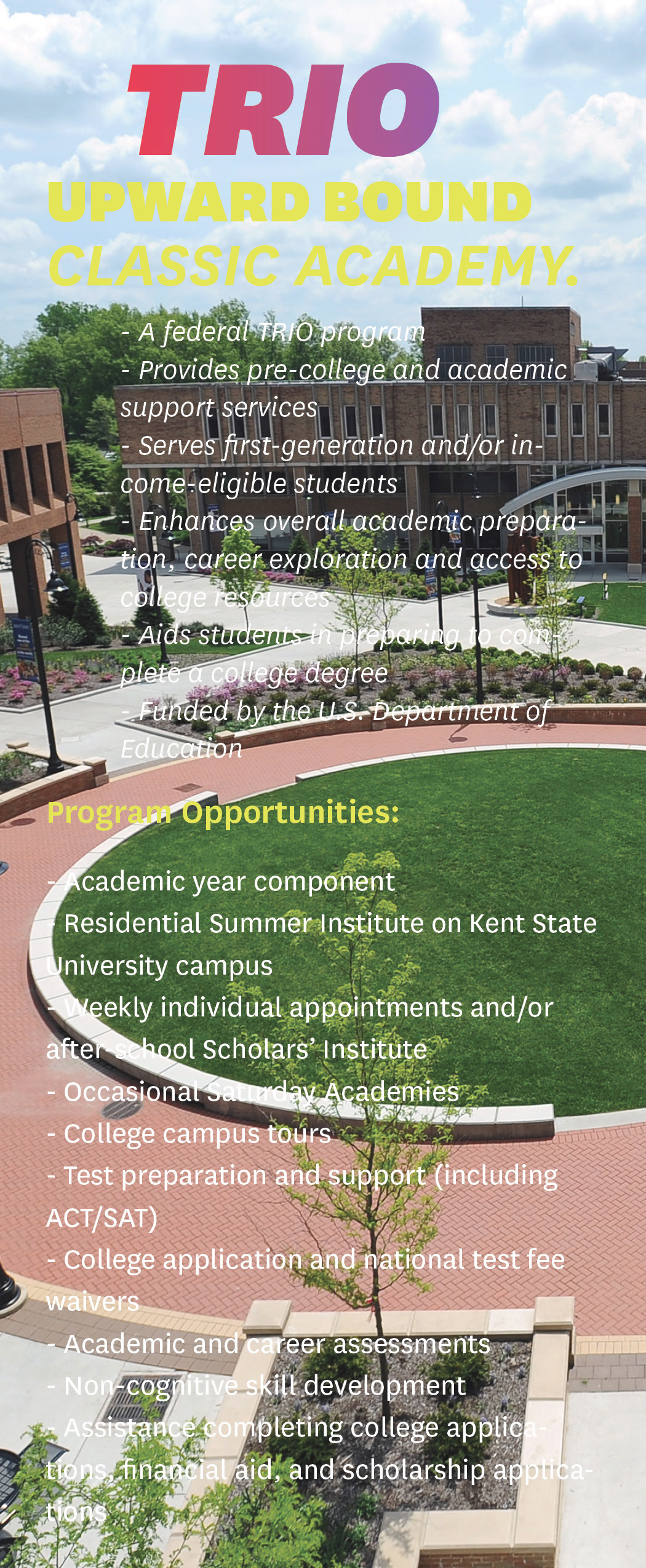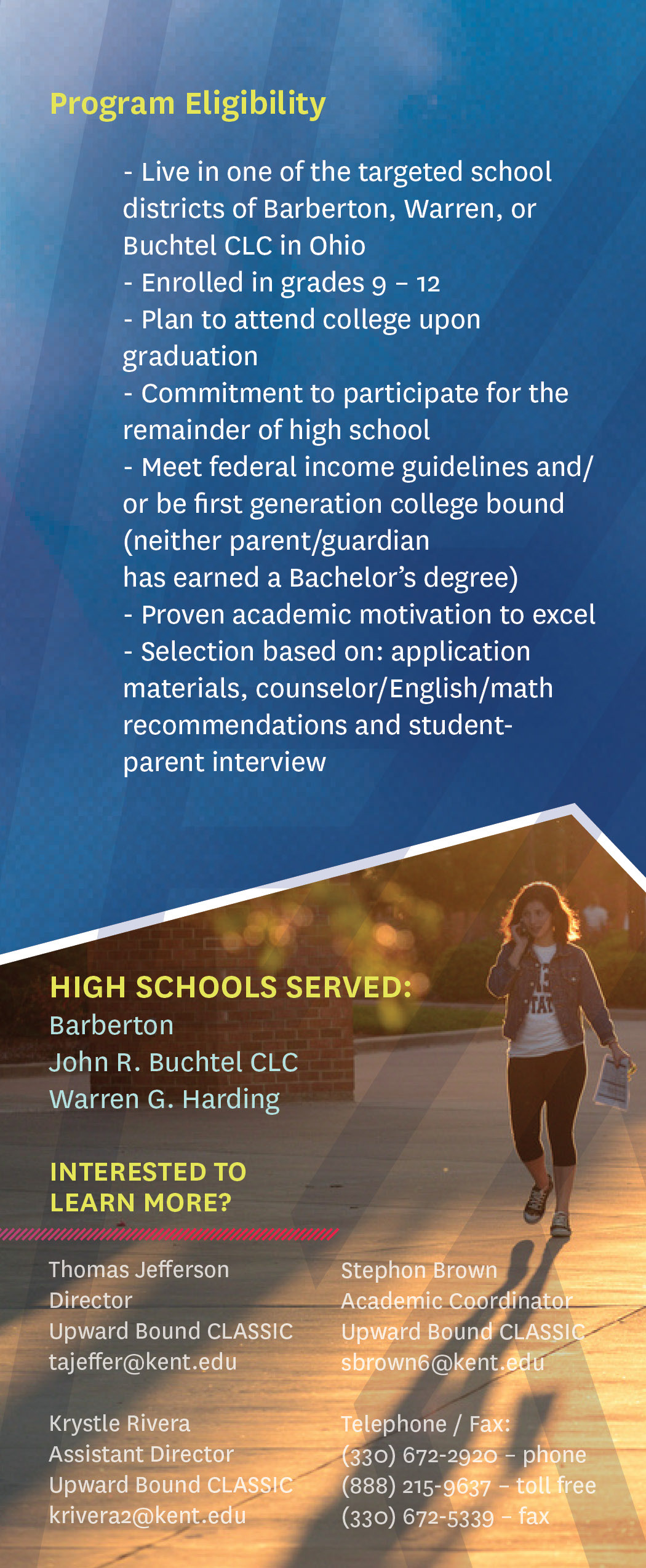 The Family Day Talent show is an event held during the summer as part of Destination Kent State. It is a weekend where incoming freshman stay on campus and meet other incoming freshman to develop a network of friends as well as learn the layout of campus. The talent show is a great opportunity for students to be themselves and make friends while having fun.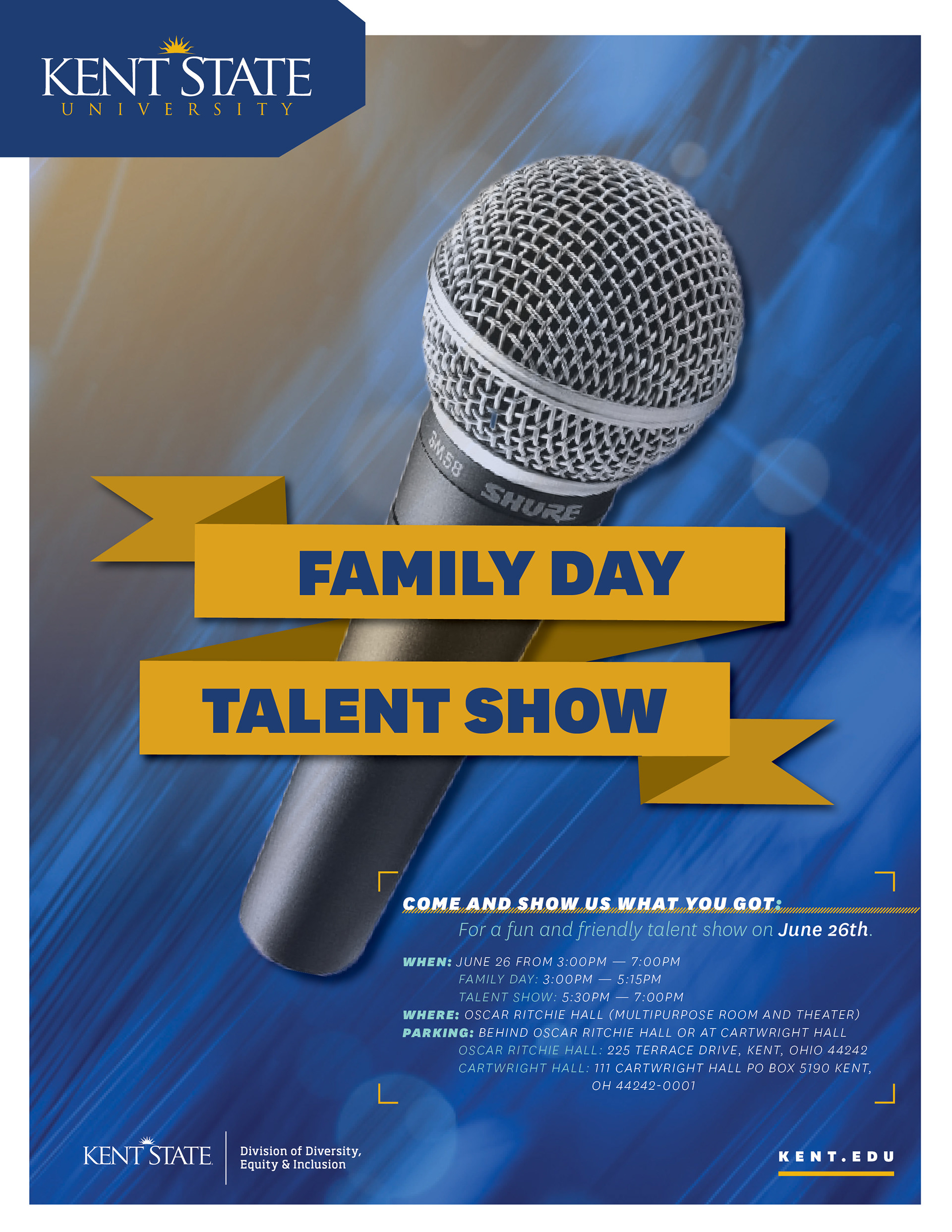 Division of Diversity, Equity & Inclusion Blastoff Flyer
Kent State Back to School Blastoff is a day in the beginning of the school year where thousands of students gather in the center of campus to meet new friends and learn about the various student organizations that Kent offers. The Division of DEI used this event to hand out flyers and buttons to advertise their organization.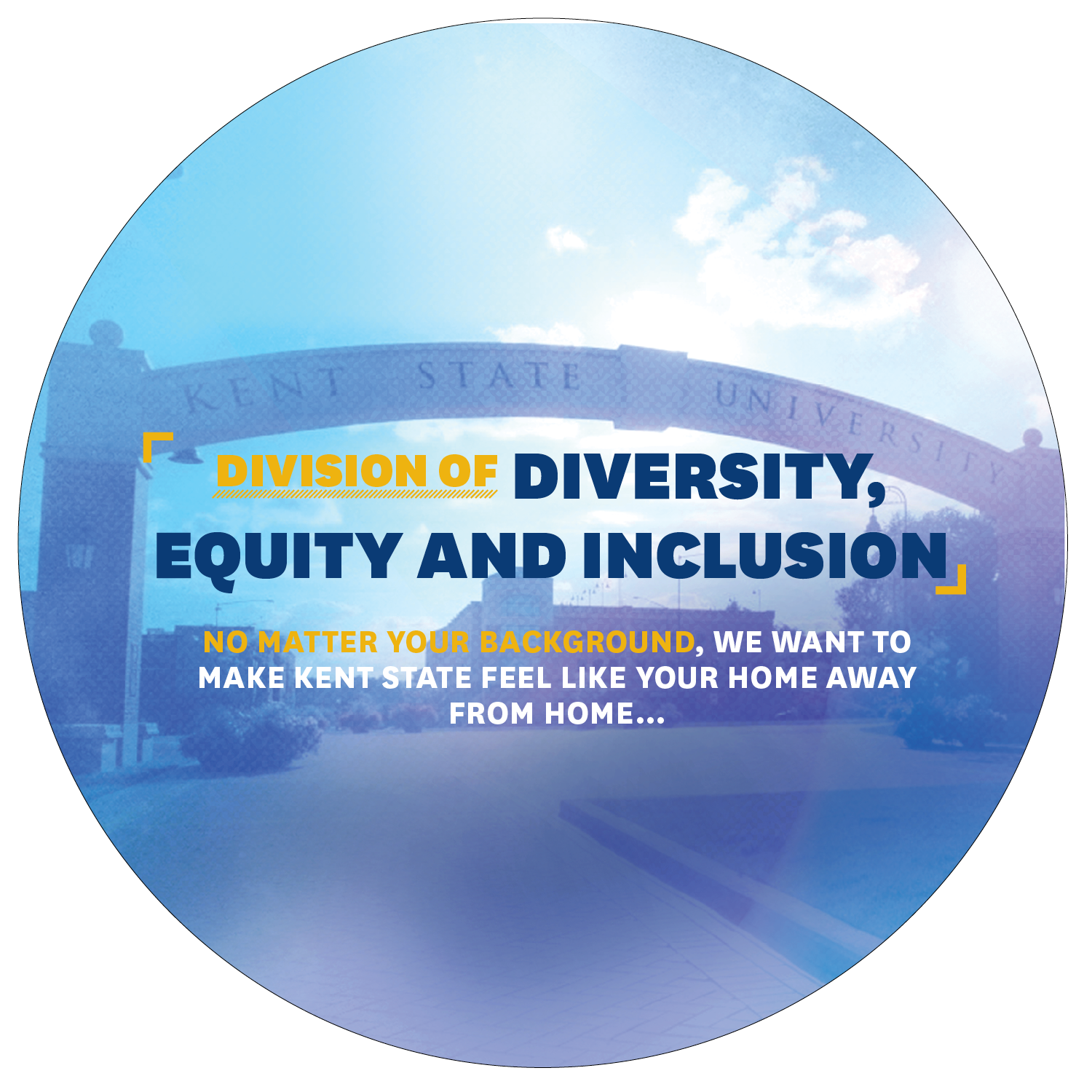 Karamu Graduation Handout
Karamu Ya Wahitimu/Celebración de los Graduados is a pre-commencement ceremony for African American, Native American and Latino/Hispanic undergraduate and graduate students. For this project I worked with a client to develop a pre-commencement packet to recognize students and their academic achievements.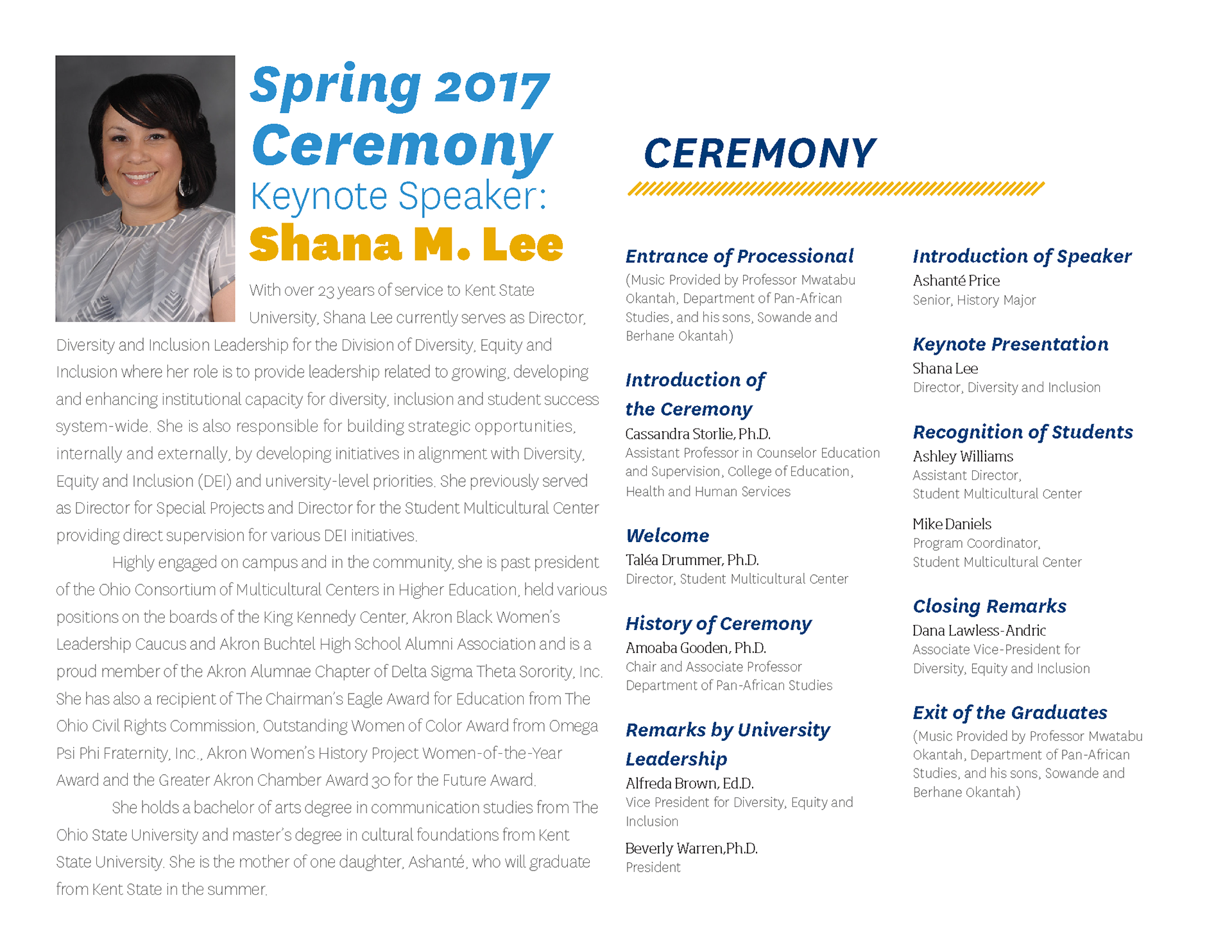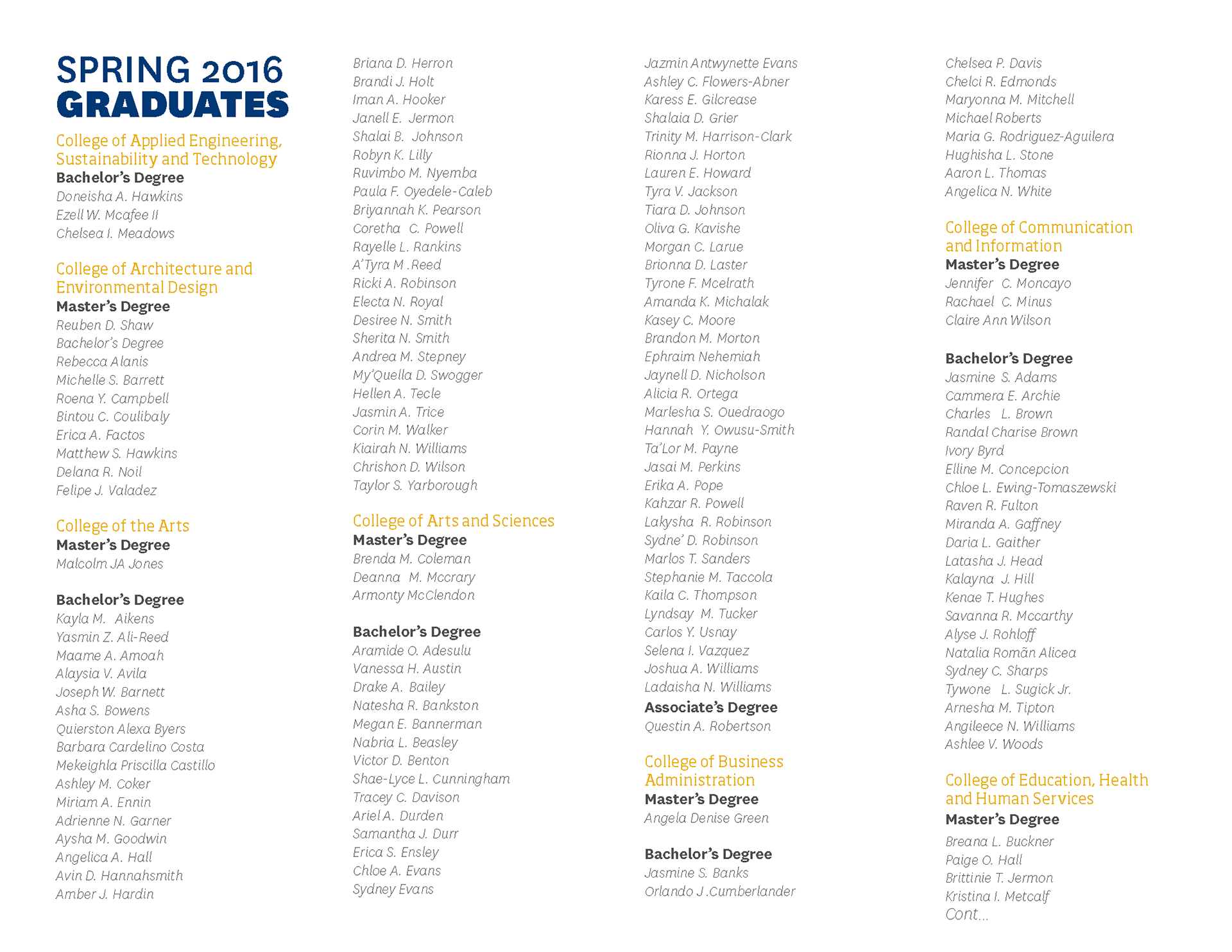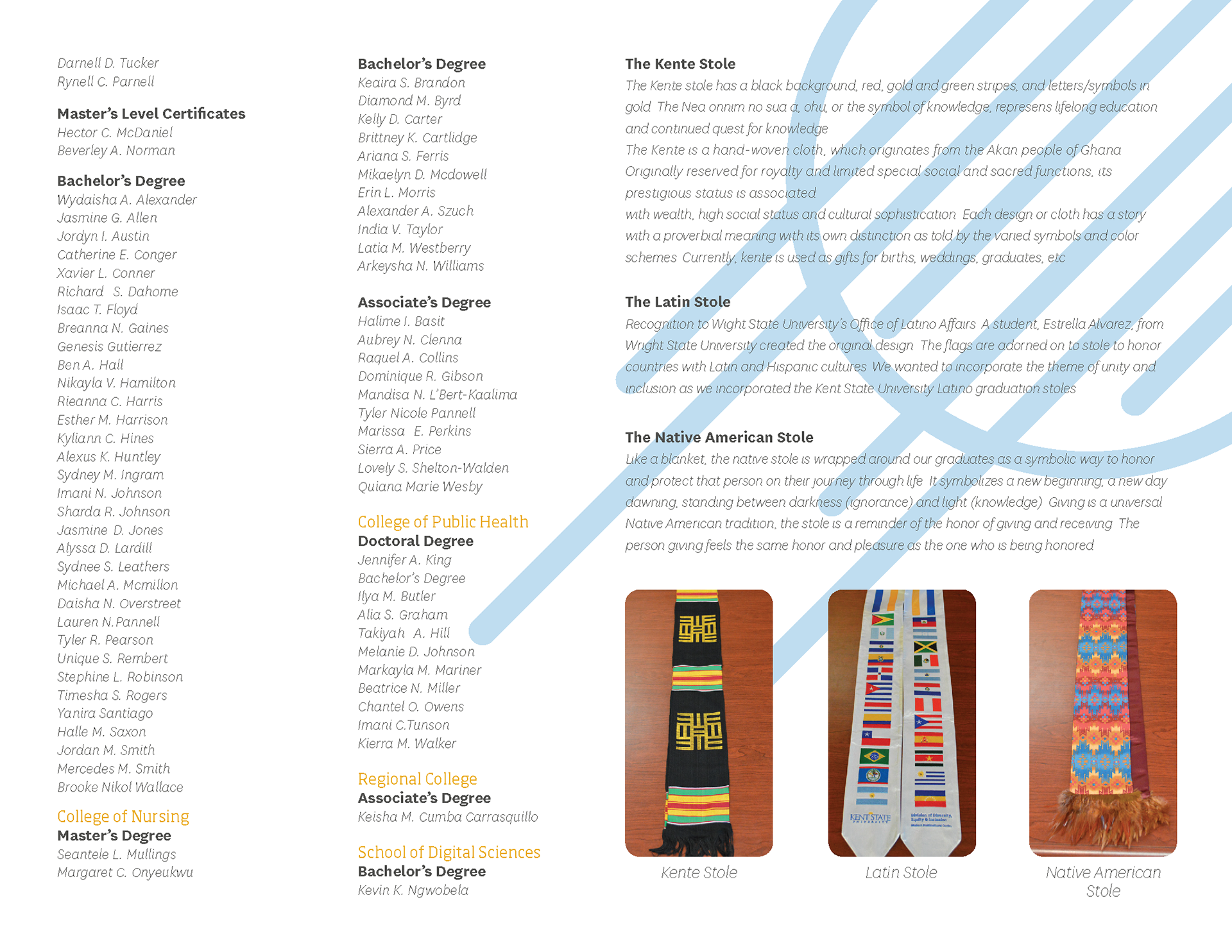 Native American Appreciation
Tribute to the Past, Present and Future Native Americans was an event in late November of 2016 where students would go to learn about Native Americans and watch Red Circle perform a cultural dance.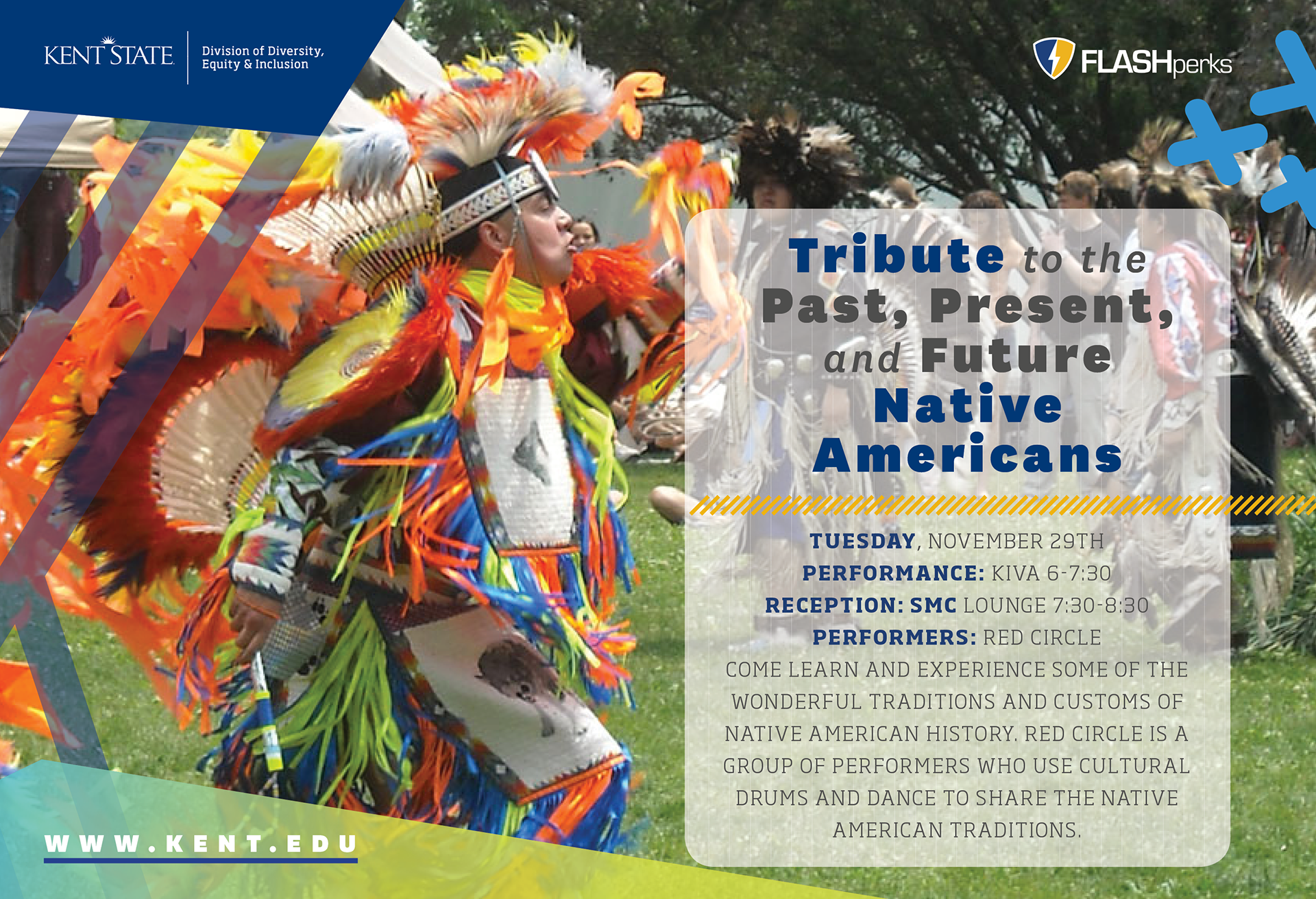 Future Faculty Visiting Program
The Future Faculty Visiting Program is a three day event with the College of Business Administration for doctoral students that are interested in an academic career.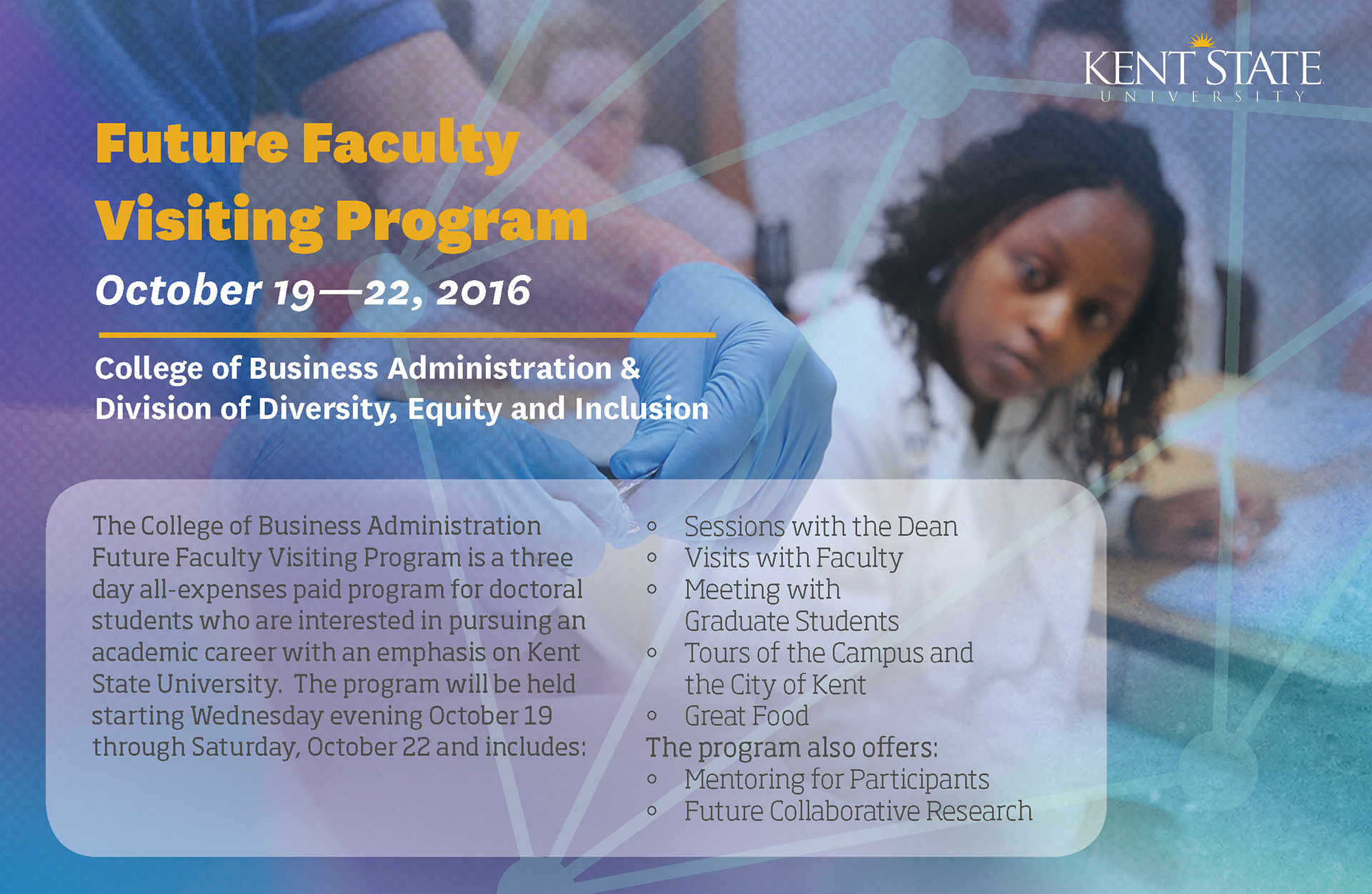 Division of Diversity, Equity & Inclusion Flyer
This flyer for HEED Magazine advertised Kent State Universities Division of Diversity Equity and Inclusion.